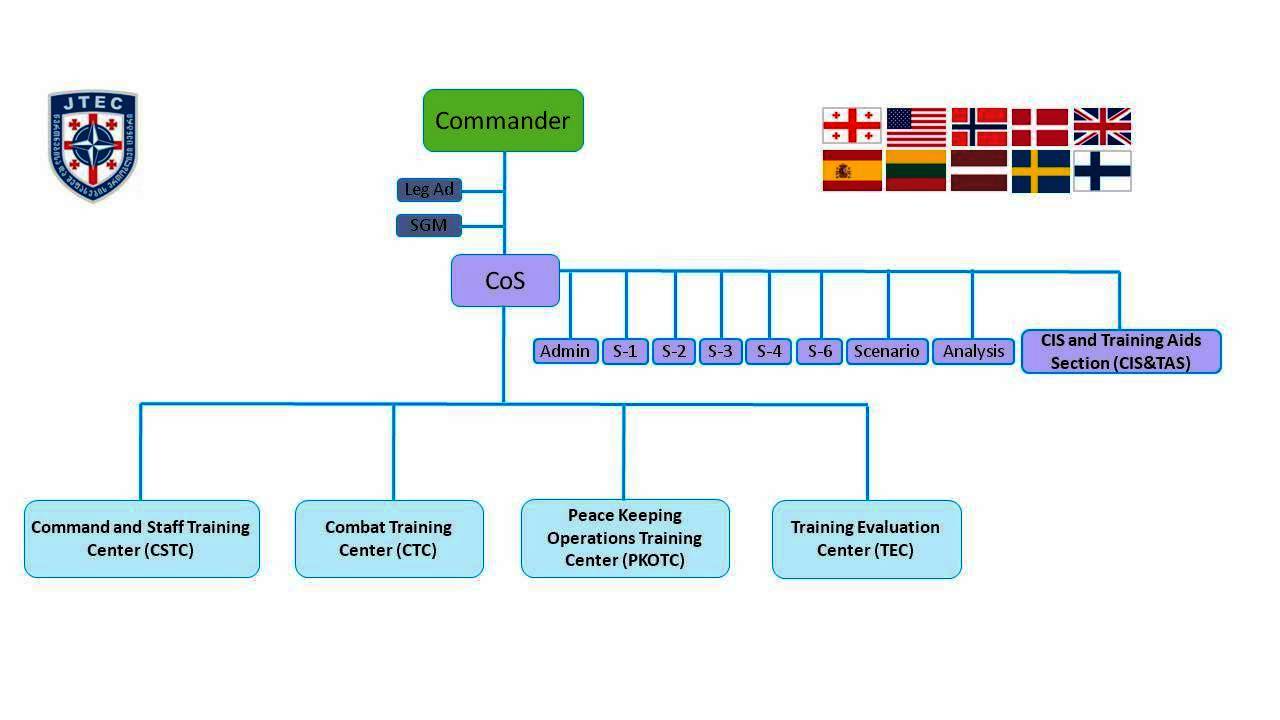 Command and Staff Training Center (CSTC)
To plan and deliver national and multinational exercises in accordance with NATO standards.
Combat Training Center (CTC)
To execute Georgia Defense Readiness Program (GDRP) in order to strengthen GAF homeland defense capacity.
Peace Keeping Operations Training Center (PKOTC)
To train and prepare GAF units for international obligations, in particular Resolute Support Mission (RSM).
Training Evaluation Center (TEC)
To evaluate GAF tactical units towards a pre-defined mission essential task list and training objectives.
Communications, Information Systems and Training Aids Section (CIS&TAS)
To support and facilitate JTEC training activities with high end CIS&TAS equipment.