The NATO-Georgia Joint Training and Evaluation Centre (JTEC) is one of the fifteen Defense Capacity Building initiatives under the umbrella of the Substantial NATO-Georgia Package (SNGP), endorsed at the NATO Summit in Wales in August 2014. The Package includes defense capacity building, training, exercises, strengthen liaison, and enhanced interoperability opportunities.  In May 2015 was created the JTEC working group and in August 2015 it was inaugurated at its headquarters in Krtsanisi by NATO Secretary General Jens Stoltenberg. As an organization the JTEC was established in May 2016.
The JTEC is designed to assist Georgia in strengthening its defense and security sector, support reforms, and defense modernization and transformation, as well as improving the interoperability of Georgian Defense Forces with NATO and help prepare Georgia for membership of the Alliance also contribute to regional stability and to become the leading regional hub. The center is also open to partner countries and fosters cooperation and interoperability between forces from Georgia, NATO countries and interested partner countries.
The main functions of the JTEC is to train and evaluate different types of armed forces by offering several types of training: realistic, field exercise and computer assisted simulation training for GDF's Brigades and Battalions and virtual training system to train the lower echelons with an emphasis on mission command and combined arms.
JTEC consists of HQ and four subordinated centre.
 Command and Staff Training Center (CSTC)

- To plan and deliver national and multinational exercises in accordance with NATO standards on battalion and brigade levels, with help of conflict and tactical simulation techniques systems JCATS. The NATO-Georgian Exercise which was held in 2019 was planned and executed mostly in this centre. The centre was established in 2009 and was built with help of experts from U.S.A and other NATO partner counties.
Combat Training Center (CTC)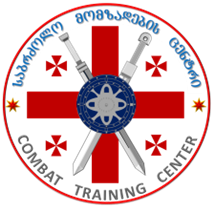 -  To execute Georgia Defense Readiness Program (GDRP). This program is responsible for training infantry battalions in order to strengthen GDF homeland defense capacity. The process is managed by CTC personnel and U.S. Army personnel of European Command.
Peace Keeping Operations Training Center (PKOTC)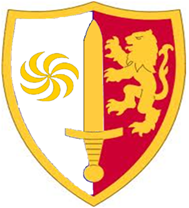 -  To train and prepare GDF units for international obligations, in particular Resolute Support Mission (RSM). The trainings are executed from 2009 with support of United States Marine Corps. 23 unites have passed this training by now.
Training Evaluation Center (TEC)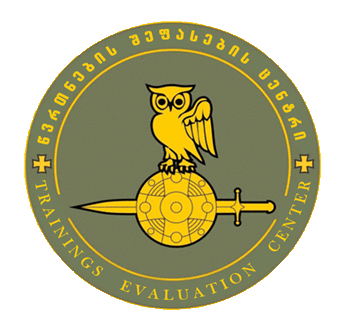 - To evaluate GDF tactical units towards a pre-defined mission essential task list and training objectives on squad, platoon and company levels. The center also trains controller/observers for GDF.
 One of the most important achievements of JTEC was NATO-Georgian Exercise which was hosted by the center twice in 2016 and in 2019 as OCE (general staff) and ODE (JTEC). The exercise was international and was involving military personnel from 24 Allies, Partner and several NATO command headquarters and affiliated centers.
NATO-Georgian exercise was designed to train a Georgian-led multinational brigade headquarters staff to plan, coordinate and execute scenario-based military responses to humanitarian crises. It was also testing the interoperability of Georgian, Allied and Partner Forces, as well as Georgian command and control capabilities, also the ability to adopt a comprehensive approach to a non-article 5 crisis response, involving civil-military cooperation with international organizations and non-governmental organizations.
For the first time in history the planning and execution process was managed by JTEC under mentorship of ACT, LANDCOM and JFTC.
In 2019 this exercise was comprised of 21 Allied Nations and 3 Partner Nations, including Georgia as the Host Nation (Albania, Belgium, Bulgaria, Czech Republic, Germany, Denmark, Estonia, France, Greece, United Kingdom, Hungary, Latvia, Lithuania, Netherlands, Norway, Poland, Portugal, Romania, Slovakia, Turkey, United States, Azerbaijan, Georgia, and Sweden). Humanitarian bodies like the inter-governmental organizations - International Committee of the Red Cross (ICRC), United Nations Department of Peacekeeping Operations (DPKO),the United Nations World Health Organization (WHO, observer), FINCENT, SWEDINT other centers from NATO partner countries were also presented during the exercise providing direct feedback and mentorship to exercise participants.