The first International OCT course in JTEC
---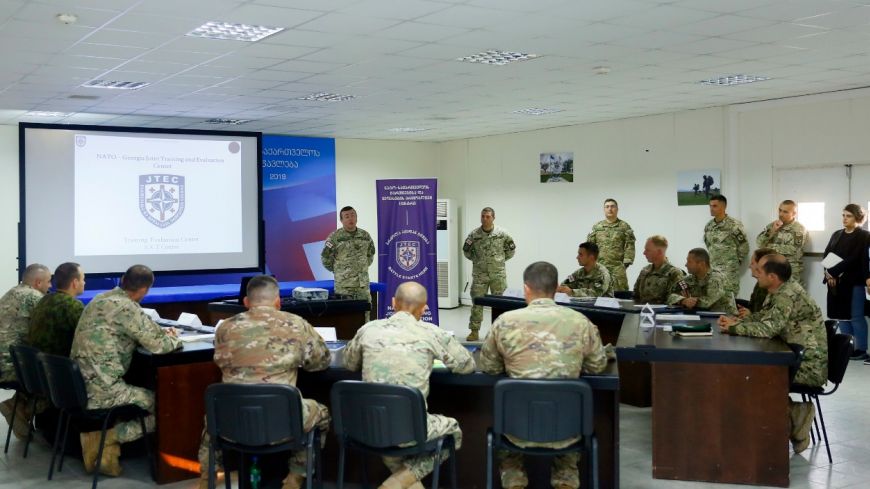 For the first time, an international training course for observer-controllers has been launched under the guidance of Georgian instructors at the NATO-Georgia Joint Training and Evaluation Center (JTEC).
Four officers of the US Army and two Lithuanians will be trained together with the Georgian military.
The five-day course covers theoretical and practical lessons at Krtsanisi and Norio bases. Program instructors led by Georgian instructors are also Lithuanian officers.
The course will be evaluated by NATO officers. The exercise was planned and prepared by a NATO advisory group with the involvement of the Georgian military.
The course was opened by JTEC Chief of Staff Lieutenant Colonel Giorgi Lekveishvili and Deputy Commander of Training and Education Command Colonel David Chkhetiani.
The program is designed to train platoon and  company-level observer-controllers in accordance with NATO standards to participate in international training.