New vehicles were handed to JTEC by NATO
---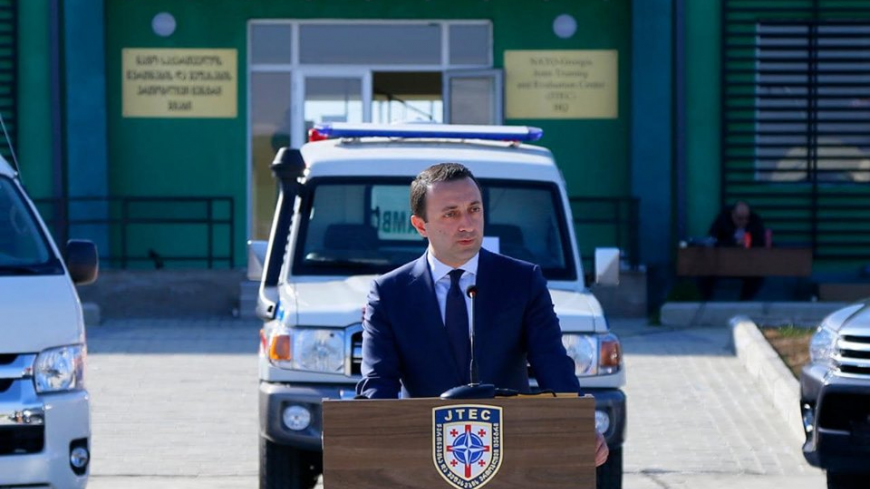 On October 17th, 15 new vehicles have been handed over to the NATO-Georgia Joint Training and Evaluation Center (JTEC), both for tactical and administrative purposes.
Automobiles are adopted by NATO's DCB (Defense and Related Security Capacity Building) Program. This program aims to build NATO's relationship with its partners.
Defense Minister Irakli Gharibashvili attended the meeting with the head of the NATO Liaison Office and representatives of the diplomatic corps.
On first stage 12 Toyota Hilux, 2 Toyota Hiace and 1 Ambulance were handed. The next stage is the supply of 5 five-tonne and 2 ten-tonne vehicles. Current cars are located in the JTEC car park.
"JTEC continues to improve infrastructure and technical possibilities. Today, on this event, we see the result of long, but very productive processes. "Irakli Gharibashvili said in his speech. He thanked contributor countries for their financial support and that this important support will help to improve JTEC's staffing and overall working conditions. The project is funded by Kingdom of Denmark, Germany, Italy, Lithuania, Norway, Portugal, Turkey and the United States and implemented by the NATO Software and Acquisition Agency.