International Observer-Controller/Trainer Course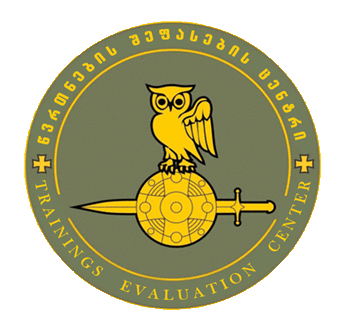 IOCT Course Guideline 
 Course review
1.1 General description of the course
Course Title: International Observer-Controller/Trainer Course (IOCT)
Course duration: 1 week, 36 hours.
1.2 Aim of the course:
  Training and evaluation in international environment requires qualified OCTs from NATO and partner nations. After the I-OCT course, students will be able to plan platoon/company training lanes, assess unit performance during tactical actions and provide professional feedback and conduct an AAR. 
Enrollment / Expulsion
Criteria of enrollment
          The I-OCT course is for infantry Officers and NCOs from OR-3 to OF-3. It is relevant for Coy Commander, COY XO, Platoon leader, S-3 assistant, Coy NCO, Platoon NCO, S-3 NCO and Squad leader. Participants are requested to remind and revise basic infantry doctrine, followed by a five-day residential course at the Joint Training Evaluation Centre (JTEC). All course material and references will be available online, this will enhance and support learning process.
Criteria of expulsion
In case of absence of 6 contact hours on the course by the student, the issue of expulsion is discussed by the Head of the Observer-Control Team.
In case of any attempt or use of prohibited means (so called "cab", etc.) during any assessment provided by the program, the examination will be canceled and the score will be lost.
In case of failing to receive a minimum of 70 points in the final assessment or current assessment and final graduation tests at the end of the exam, the students will be retested.
 Evaluation
3.1 Academic evaluation of the students
         Evaluation of the knowledge of military personnel enrolled in the course will be conducted according to the instruction and standards  of the exams and assessment in Military Higher Educational Institutions in NATO.
Administrative issues
4.1 Inprocesing date and place:
JTEC HQ building, Georgia, Krtsanisi;
Students should be at JTEC HQ building on October 20, 2019 NLT 18:00pm.
4.2 Accommodation
Students will stay in JTEC barracs.
4.3 Recommendation: combat drills rehearsal prior to the course (according to NATO and US TTPs)
Recommendation: Please review the following tasks:
Platoon/Coy React to Contact
Platoon/Coy Break Contact
Platoon/Coy Tactical Movement
Platoon Ambush
Troop Leading Procedures - ARTEP 7-8.
FM 7-8
AFS Volume VII  Combat Readiness Evaluation Of Land HQS And Units SEP17
4.4 Equipment
Brown T-Shirts
2-BDU
Laundry Bag
Towels
Boots
1-Field Jacket w/Liner (if not
worn/seasonal)
1-Gortex (if not worn/seasonal)
Shower Shoes
Additional Toiletries
Wet weather jacket
Tactical west
Speed Folder
No body armor and helmets
Note:
PT uniform is not required, but you can feel free and use JTEC base area for training.
The training will be conducted on the field (Tue/Wed/Thu 09:00-18:00), be prepared for wet field environment and feel free to bring any additional equipment with you.
4.5 Transportation
Airport pickup will be provided by GDF
NOTE: Please, inform GDF about student flight details 2 weeks prior arrival.
4.6. Meal and Medical Support
Meal and medical support will be provided by the GDF in JTEC.
4.7Contact person:
IOCT course Team Leader CPT Shota Dekanosidze T: +995 577193859;
E-mail: shdekanosidze@mod.gov.ge
JTEC BASE LAYOUT
Date
From: 2019-10-21 09:00:00
To: 2019-10-25 18:00:00

Signup
From: 2019-09-03 09:00:00
To: 2019-10-15 00:00:00